Sites using the Gyro-PHP Web Application Framework
Gyro-PHP is running quite some sites mainly in the german market. Here is a list of featured sites with some details about the used modules and innovations
Audisto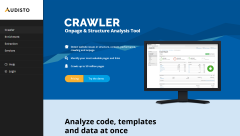 Audisto is a Onpage and Structure Analysis Tool. It helps to detect website issues in structure, content, performance, crawling and gives valuable hints to enhance the site and reveals problems.
The frontend is developed using Gyro-PHP and talks to the crawler backend's REST API using the GyroHttpRequest component.
Urlaubsziele.com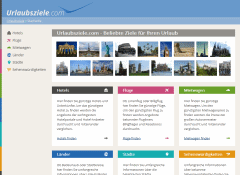 Urlaubsziele.com is travel-site that lists holiday destinations around the world. The focus is to list destinations that are highly relevant for german tourists. The site presents detailed information about countries, cities and sights.
The site generates static images out of the data of Open Street Map and uses the ImageTool Module for image manipulation.
Informationsarchiv.net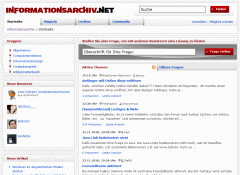 Informationsarchiv.net is one of the biggest computer-communities in the german speaking internet. The site has a large number of users which discuss and solve computer related problems. More than 50,000 users registered during the last years and wrote more than 70,000 topics.
The whole software was ported to Gyro-PHP from phpbb3 to solve a number of issues. Updates for phpbb3 became difficult and a time problem. Gyro-PHP's SystemUpdate module helps to keep Informationsarchiv running on the newest software version and makes updates as easy as starting a fully automated update script (even for complex updates with changes affecting the database layout).
Hotel-Vergleich.net and Mietwagen-Vergleich.de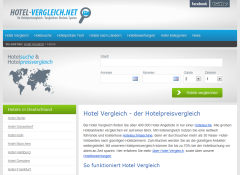 Hotel-Vergleich.net and Mietwagen-Vergleich.de offer search engines for hotels and hired cars, allowing users to find the best offers from various service providers.
Both sites use geo located data to enrich the user experience and therefore use modules like GeoCalc and Countries.
Witze-Fun.de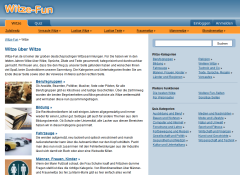 Witze-Fun.de offers its users access to about 10,000 jokes and 7,500 trivia questions. All jokes and categorized and tagged and all jokes can be rated and searched.
Gyro-PHP made it possible to search within all the contents using the SphinxSearch module. Gyro-PHP also helped to quickly develop the logic needed to play trivia games on the site.
Other websites that use Gyro-PHP